Welcome to Achieving Health Chiropractic & Massage!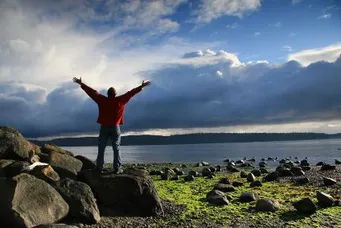 At Achieving Health Chiropractic and Massage Clinic of West Bloomfield, Farmington Hills, and Walled Lake we completely understand the importance of improving every aspect of health in order to make you a healthier person. Our dream is to utilize the knowledge and experience we acquired from 4 years of graduate school totaling over 3,000 educational hours to guide you to a better quality of life.
Our mission as Chiropractors and health care professionals is built on a sound and proven theory that education is the key to a plan being successful. This will start on the first visit we share together during your examination. We will take the time to explain every aspect of our exams and the importance of them. Then during the beginning stages of care we provide a number of educational power point seminars that are highly suggested to a degree of almost being mandatory for our patient to attend. You may think making our seminars somewhat mandatory is being a bit extreme. Let me try to put it into perspective of working America; every successful corporation has extensive training courses to ensure their employees are knowledgeable and certified to use their expensive machinery. They do this not only for the employee's safety, but also to maximize the lifetime of that piece of machinery by using it correctly. If we were to envision the human body as a piece of machinery it would be considered one of the most dynamic pieces on this planet. Therefore by explaining "the user's manual" of the human body to our patients we can ensure they are certified to use it correctly, which will allow us a greater opportunity to Achieve Health. Below is a list of the presentation we provide;
Explaining the human bodies "user manual"- Chiropractor
Stress- learning to how to kick it to the curb - Massage
Our education will not stop here but will continue throughout your care as we learn to appreciate you not only as patients but as a friend.
In order to increase our success rate at accomplishing our mission and maintaining our goals Achieving Health Chiropractic and Massage Clinic of West Bloomfield, Farmington Hills, and Walled Lake has put together the following professionals for your needs;
Chiropractors: who utilize more of a physical therapy approach in correcting and maintaining your spinal alignment. They will also guide you on the importance of proper posture and spine maintenance, which will prevent unwanted problems and complications into the future.
Massage Therapist: who will apply their extensive knowledge of your body's soft tissue structures to assist the chiropractor in improving your unwanted problem areas. They will also use various skilled techniques to deliver a relaxing massage to eliminate unhealthy stress.
In order to have the best opportunity to achieve and maintain a healthier lifestyle, most of our patients work with multiple professionals at our clinic. Though this may be the most common approach it is not a requirement as you may feel free to utilize the services of any given professional on an individual bases. Our professionals will work with you to understand, accomplish, and maintain a lifestyle that is not just healthy but enjoyable.
Both of the founders of Achieving Health Chiropractic and Massage Clinic have been made very aware of how medicine and medical use can be overused and abused. We have also been made very aware of how important and necessary it can be to attain the ONLY end result; the patients improved health. Therefore, we have made personal relationships with various medical professionals in the area to assure our patients well being if a referral is necessary. We are more reserved and down to earth with our scope of practice and have personal limitations on health related guarantees but have NO limitations on possible end results!
At Achieving Health Chiropractic and Massage Clinic we will continue to build a healthier community and will not fall short of our goals as a result of time and effort. The first step is understanding, the second step is your commitment, the rest is one day at a time. Allow us to be your personal health coach and to help you to achieve what you deserve!